Examining the roots of exploitation of resources, peoples and nations
Working with movements for the recovery of memory, dignity, and harmonious living with Mother Earth.
Ahead of the 2023 general elections, the town hall is a solid attempt to provide a platform for Nigeria's presidential candidates to discuss their plans and strategies for addressing critical environmental and climate challenges facing the country. Date: 3...
read more
The HOMEF Webinar series explores the areas of Climate Change, Food Systems, Fresh Water Ecosystem and other Socio-Ecological issues.
About Homef
We are an ecological think tank organisation advocating for environmental / climate justice and food sovereignty in Nigeria and Africa at large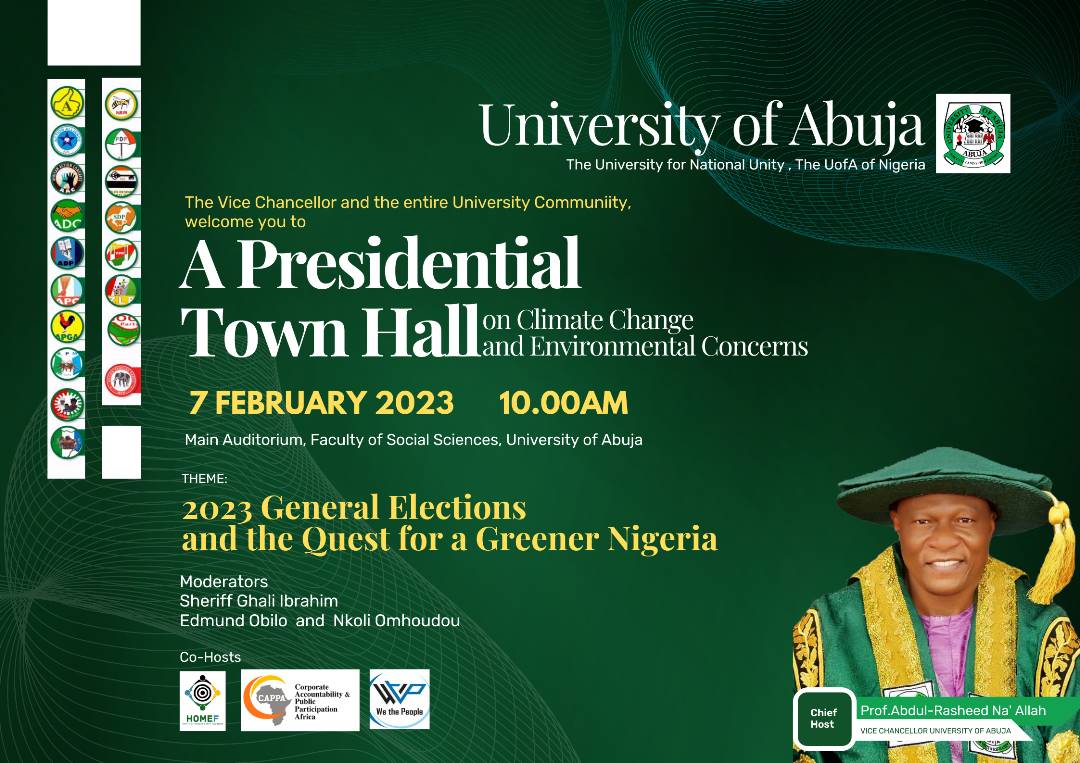 University of Abuja Main Auditorium, Faculty of Social Sciences, University of Abuja, Abuja, FCT
2023 General Elections and the Quest for a Greener Nigeria We notice that while the well-being of the environment is a critical factor in a nation where most citizens depend directly […]