Examining the roots of exploitation of resources, peoples and nations
Working with movements for the recovery of memory, dignity, and harmonious living with Mother Earth.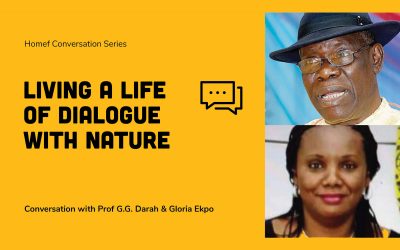 The major sources of the conflict we are having in the world today are traceable to our exploitative relationship with Nature. The predatory and destructive activities of humans (including the mindless extraction of resources) have continued unchecked because we have...
read more
The HOMEF Webinar series explores the areas of Climate Change, Food Systems, Fresh Water Ecosystem and other Socio-Ecological issues.
About Homef
We are an ecological think tank organisation advocating for environmental / climate justice and food sovereignty in Nigeria and Africa at large