Our focus for 2022 was on propelling the transition away from systems of exploitation and injustice. In 2022, we engaged with communities through dialogues, training, and providing relief materials to communities impacted by floods. We expanded the FishNet Alliance, organised the Niger Delta Alternatives Convergence (NDAC), and established a space called Learning from the Wise (LftW) for intergenerational knowledge sharing. We conducted research, published reports, and demonstrated resilience in resisting corruption, injustice, and colonialism in the food system and environment. We remained committed to agroecology, resisting GMOs, and empowering oil-impacted communities in monitoring and advocacy efforts. Download the report to read more about our work and achievements.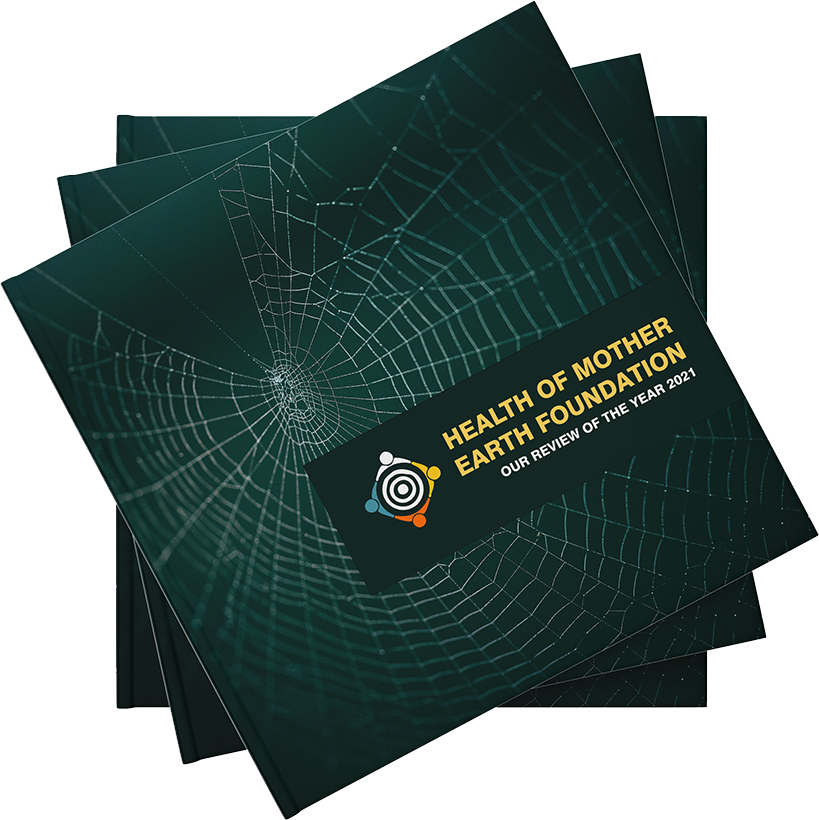 Our work in 2021 was focused on the theme "Webs of Resistance and Change: Alliance Building". We strengthened and expanded alliances and worked on a key project "Shifting the Power Lines" which demonstrated the need for sustainable energy paths and challenged current imaginaries. We also resisted the entrenchment of GMOs, shared with farmers our ideas of a healthy and resilient food system, held two Stilt Roots Community Dialogues, trained fishers in Bayelsa, and had conversations on Thomas Sankara and criminalising ecocide. Download to read more.
The pandemic year featured the School of Ecology, Right Livelihood Lecture, Power Alternatives,  and conversations and actions on biosafety and agroecology. Two new fellows joined and we organised a webinar centred on liberating agriculture. Also, we launched the HOMEF Environment Quarter Hour Podcast and AfriTap kicked off with horizon scanning, stakeholders mapping and a series of conversations on the impacts of covid-19 and emerging technologies on our food system. Download to read the full report.
2019 was themed "Decolonising Minds". Much energy was expended in building and expanding our networks of fishers (FishNet Alliance), farmers, doctors, lawyers and the media. Two new persons joined the HOMEF Academy Fellows. We had a School of Ecology on Emerging Technologies/Setting up of the African Technology Assessment Platform (AfriTAP) which provides a space for the interrogation of emerging technologies and their implications for Africa. We also organised a community dialogue in Kayar to interrogate the Senegalese government's decision to embark on offshore oil and gas exploitation in the year 2020. More details in the report.
Through our programme areas of hunger and fossil politics, we built knowledge and campaigned against geoengineering. We also introduced the School of Ecology, an innovative space through which we interrogate colonialism in the framework of coloniality and the colonisation of Nature. We launched the FishNet Alliance, dialogued with farmers, organised a Right Livelihood Lecture, biosafety roundtables for lawyers and media persons, and a market shelf survey for GMOs. More details in the report.
2017 had us marching against GMOs and organising town hall meetings and media biosafety trainings. We grew our fellows by seven in one year and gained Special Consultative status with the Economic and Social Council (ECOSOC) of the United Nations. We also gained full accreditation with the United Nations Framework Convention on Climate Change (UNFCCC). In addition, we set up an office in Juba, South Sudan – our first international office. Download to read our milestones in detail.
The report highlights HOMEF's efforts to stand against deforestation, extractivism, and the push of the biotech industry to introduce genetically engineered crops into Nigeria. It also features Community Diagnostic Dialogues, Sustainability Academies focused on understanding the import of the Paris Agreement on Climate Change, and the Breakfree from Fossil Fuel campaign organised in Oloibiri-Bayelsa State, Ogoni-River State and Ibeno-Akwa Ibom State. Download to read the full report.
2015 had HOMEF approaching the fight for environmental justice from the roots, opening up dialogues within communities, dissecting the origins and continued causes of ecological damage and building up visions of what must be done to remedy the situation. Vandana Shiva spoke at the Right Livelihood Lecture and HOMEF participated in the  Shehu Musa Yar'Adua's Nowhere to Run – a film documentary on Nigeria's environmental and climate crises. Click to read the full report.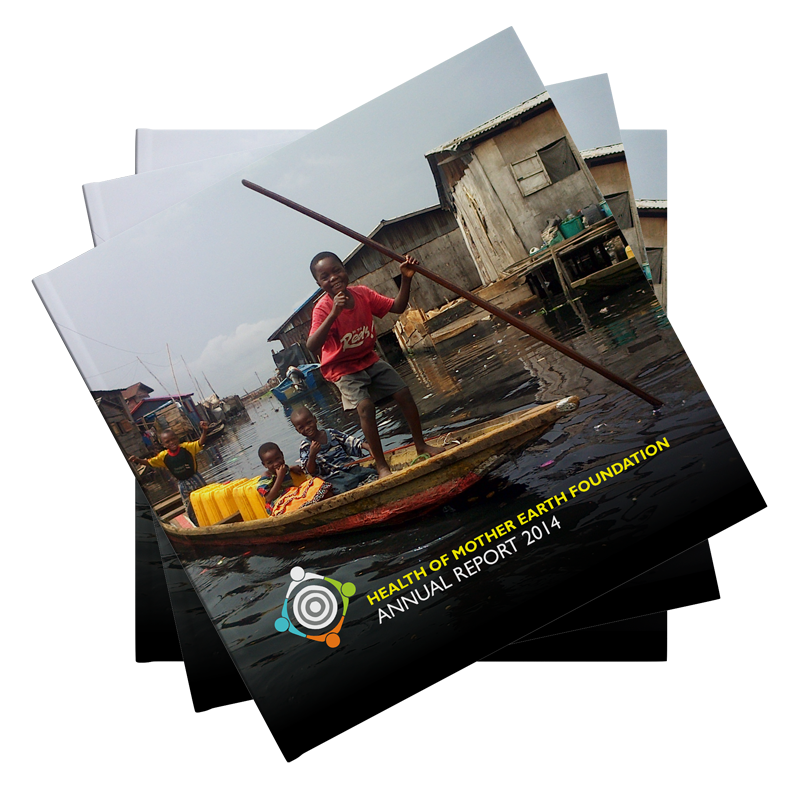 In 2014, HOMEF strengthened her outreaches by dialoguing with communities, organising Sustainability Academies and publishing 4 editions of the Eco-Instigator. The report announces 4 HOMEF Academy Fellows and details her Academies and the birth of the Ogoni Women Ecological Defenders group. Download to read more.
This report details HOMEF's first year. It highlights HOMEF's first and second Sustainability Academies, the inauguration of the Right Livelihoods College Campus, and a major workshop on nutrition and biodiversity. Click to read the full report.