about home
We are an ecological think tank organization advocating for environmental / climate justice and food sovereignty in Nigeria and Africa at large.
Exploitation of Nature is a reflection of the unjust relations between people and the social political, gender, economic, crisis in society.
Dissatisfied with the impunity in our environment, we believe that: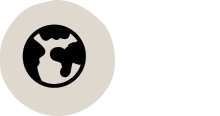 The rights of Mother Earth must be safe guarded
Communities should be equipped to voice protest against oppression and pollution in their environment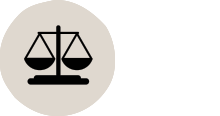 Justice must prevail in our engagement with the environment and nature's cycles at policy, corporate, and individual level
We believe in locally generated knowledge and practice, and the need for people-centred dialogues.
Our thinking is ecological minded, rooted in an ideology of living in harmony with nature and the environment.
We are focused on unearthing the systemic roots (social, political and economic factors) of environmental and food challenges.
Our project tracks
We have three key areas of focus – fossil politics, hunger politics and creating spaces for knowledge generation and sharing.
advisory board
The Advisory Board is composed of women and men who have distinguished themselves in the struggle for environmental justice and the rights of Mother Earth:
Chris Allan (USA) – Environmental health campaigner and philanthropy activist
Akinbode Oluwafemi (Nigeria) – Environmental justice campaigner
Siziwe Khanyile (South Africa) – Environmental justice campaigner
George B.K. Awudi (Ghana) – Climate justice campaigner
Evelyn Bassey (Nigeria) – Environmental justice campaigner
Esperanza Martinez (Ecuador) – Environmental justice/Political ecologist
Nnimmo Bassey (Nigeria) – Environmental justice advocate
Pablo Solon (Bolivia) – Climate justice campaigner, diplomat and movement builder
Liz Hosken (UK) – Mother Earth rights advocate
Lim Li Ching (Malaysia) – Agro-ecologist and rights advocate
1. Alliance for Food Sovereignty in Africa (AFSA) (visit site)
2. Yes to Life No to Mining (visit site)
3. Climate Space (visit site)
4. No REDD in Africa Network (NRAN) (visit site)
5. Oilwatch Africa/International (visit site)
6. Daraja – A Pan African space set to rally the global majority towards a path of radical social transformation and power.
7. WoMiN – African Women United Against Destructive Resource Extraction (visit site)