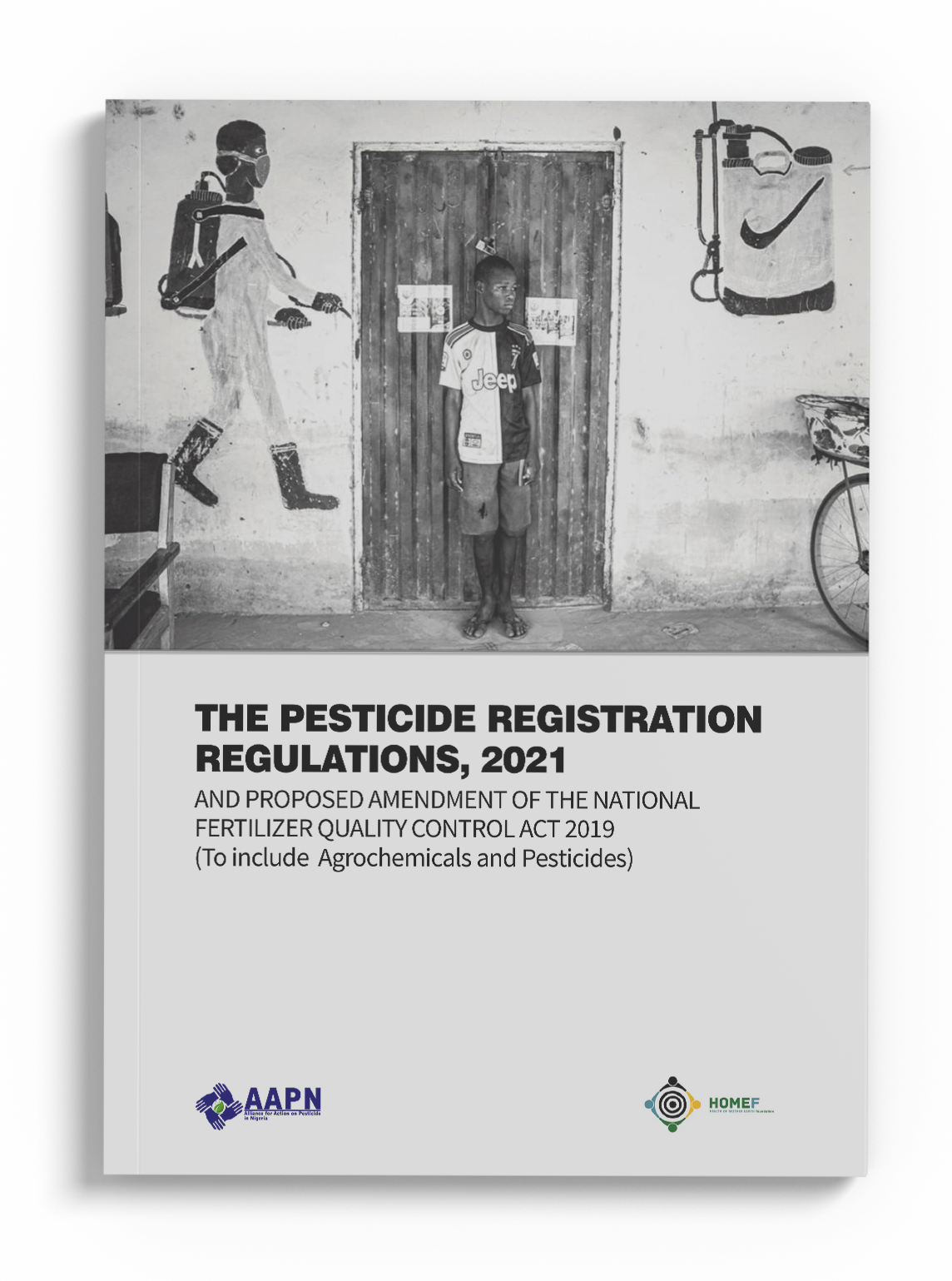 The Pesticide Registration Regulations, 2021
For the governance of pesticides in Nigeria, there is the NAFDAC Pesticide Registration Regulation of 2021, the NESREA National Environmental (Hazardous Chemicals and Pesticides) Regulations, S. I. No 65, 2014, and two (2) contentious pesticide bills thought to be in the National Assembly. This document reviews the NADFAC Pesticide Registration Regulation of 2021 and the latest proposed pesticide bill (in the form of an Amendment to the Fertiliser Control Act 2022 to include Agrochemicals and Pesticides Control). The review identifies gaps in the NAFDAC registration regulation of 2021 and the proposed Amendment Bill of the Fertilizer Act 2019, in the light of international best practices, and pesticide regulatory standards in other countries.
A Barefoot Guide to coping with floods
The barefoot guide contains practical steps to coping with flood episodes. It offers do-it-yourself coping strategies against flood incidents, beginning from pre-flood to during flood and post-flood periods. It is, therefore, a useful self-help guide for people in communities that have experienced or are experiencing flooding and; that are prone to flooding. It is a guide that can help in keeping impacted communities resourceful, alive and relatively healthy in times of flood and post-flood.
Toolkit for oceans and human rights defenders
Our oceans have never been treated so carelessly as we see these days. Along with increased extractivist activities in the seas, overfishing and unreported fishing come increasing human rights abuses against the populations who live on coastlines and others whose economies are connected to the oceans. With these aberrations and to protect the rights of the people and defend aquatic ecosystems, the importance of community organizing, and advocacy cannot be over-emphasized. It is important for people to make concerted efforts to stand up for their environment, lives and livelihoods, and defendant their human rights based on knowledge and solidarity.
A BILL FOR AN ACT TO AMEND THE NATIONAL BIOSAFETY MANAGEMENT AGENCY (AMENDMENT) ACT, 2019
In 2019, an amendment of the NBMA Act, 2015 to include evolving aspects of biotechnology such as gene drives, gene editing and synthetic biology was signed into law by the president. Based on the findings of the previous review and in response to the inclusion of the new definitions on emerging aspects of biotechnology, HOMEF has drafted this bill for an amendment of the NBMA Amendment Act, 2019.  
a guide for dialogue on climate and power alternatives
The status of energy in Africa cannot and will not improve until we begin to question the kind of energy mix we have while making deliberate effort to pave way for the energy mix we need. Both the private and public sectors of the economy demand energy for maximum outputs in any given nation. It is time therefore in Africa to begin radical but strategic advocacy to the governments, especially to the sectors handling energy production and consumption.
the need to establish fresh water and marine protected areas in Nigeria
Marine protected areas (MPAs) are important and powerful tools for biodiversity conservation and management of aquatic ecosystems and balanced cycles. Unfortunately, Nigeria has no formally established marine or fresh water protected areas and is not engaging in constructive mangrove restoration programmes. Also, there is no nationally designated marine park in Nigeria.
There is need to develop institutional framework and an all-inclusive fresh water and marine protected areas policy to protect the aquatic ecosystem against destructive and extinctive practices.  
a guide to aquatic ecosystem monitoring, reporting, organising & advocacy
The marine ecosystem and fisheries sector is under threat from forces that impact aquatic ecosystems and general misuse water bodies – rivers, creeks, lakes – that provide freshwater system.
There is an urgent need to organise, form partnerships and alliances to monitor and report activities that endangers the aquatic ecosystems – using the reports of our monitoring and reporting as baselines for advocacy.
Blue Economy Blues
To understand the Blue Economy, one needs to look at the concept that inspired its creation. That concept is that of the Green Economy.
The Green Economy is another top- down concept that jars the organic relationship of humans with their physical environment as it essentially deconstructs that relationship and builds up on a philosophy that distances humans and other species from the environment and presents that environment as a thing to be
manipulated, transformed and exploited in a way that delivers gains along subsisting unequal power alignments.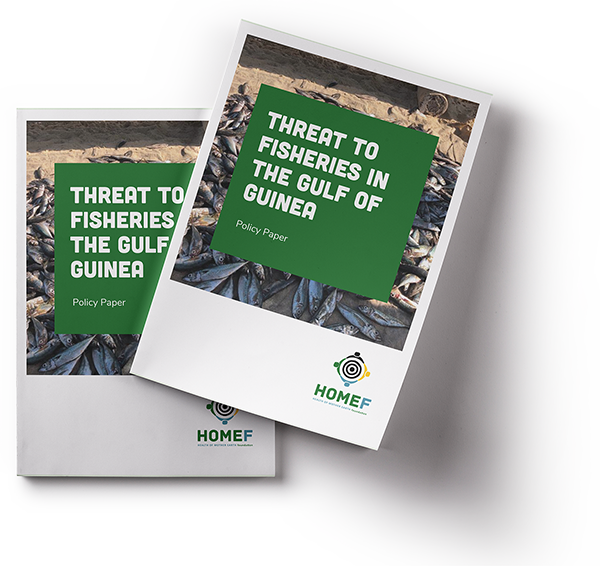 threat to fisheries in the Gulf of Guinea
Pollution from industries and exploitation of resources on the Gulf of Guinea have lead to the degradation of the ecosystems. Violence from sea pirates and other unlawful activities in the zone have made the Gulf of Guinea one of the most unsafe waters today.
It is clear that a deliberate combination of actions and stakeholders is needed to restore and protect the once fecund marine ecosystem of the Gulf of Guinea.
The Future of Food
The report brings together international experts and gathers evidence of global resistance against the industrial agrifood system, as well as examples of good ecological practices among farmers, local communities and civil society organizations, as part of Navdanya International's campaign for Poison-free Food and Farming. In continuation of the work of the International Commission on the Future of Food and Agriculture, the report offers a global perspective and is a sequel to the analysis of agri-food systems begun with the publication of the Food for Health Manifesto of 2018. 
fishnet alliance
Introducing FishNet Alliance, a network of fishers engaged in and promoting sustainable fishing in line with ecosystem limits. We stand in solidarity against extractive activities in water bodies – including rivers, lakes and oceans. Download and read about FishNet Alliance for more details and for information on how to be a part of the Alliance.
objection to iita's ge cassava application
comments on the petroleum host community development bill, 2016
The Petroleum Host Community Development Bill of 2016 was created to correct the damage and negative impacts of offshore refining on the people in petroleum communities. However, its implementation had proved unsuccessful in practice. This publication discusses the disparaging flaws in the bill. It suggests insightful and better ways to address the issues of neglect, exploitation, and underdevelopment faced by oil-bearing communities beyond financial considerations.
not on our plates
Compiled to inform the Nigerian public and policymakers about the potential risks of genetically modified food, Not on our Plates draws on scientific research and real-world experiences to present a compelling case against the adoption of genetically modified (GM) food in Nigeria. This publication rebuts the now seemingly biased approach of the National Biosafety Management Act towards approving GMO technology by addressing the potential risks and uncertainties associated with GM technology, including environmental damage, health hazards, and biodiversity loss. 
Objection to Monsanto's Application for Confined Field Trials
This publication presents an objection to Monsanto's application, highlighting the potential risks associated with genetically modified organisms (GMOs) and the need for caution in their testing and release into the environment.
a review of the national biosafety act
The Review of the National Biosafety Act provides a comprehensive overview of the National Biosafety Act, including its history, key provisions, and enforcement systems. It further explores the challenges and controversies surrounding GMO issues and their regulation and offers insights into the future of biotechnology improvement to safeguard the environment and people.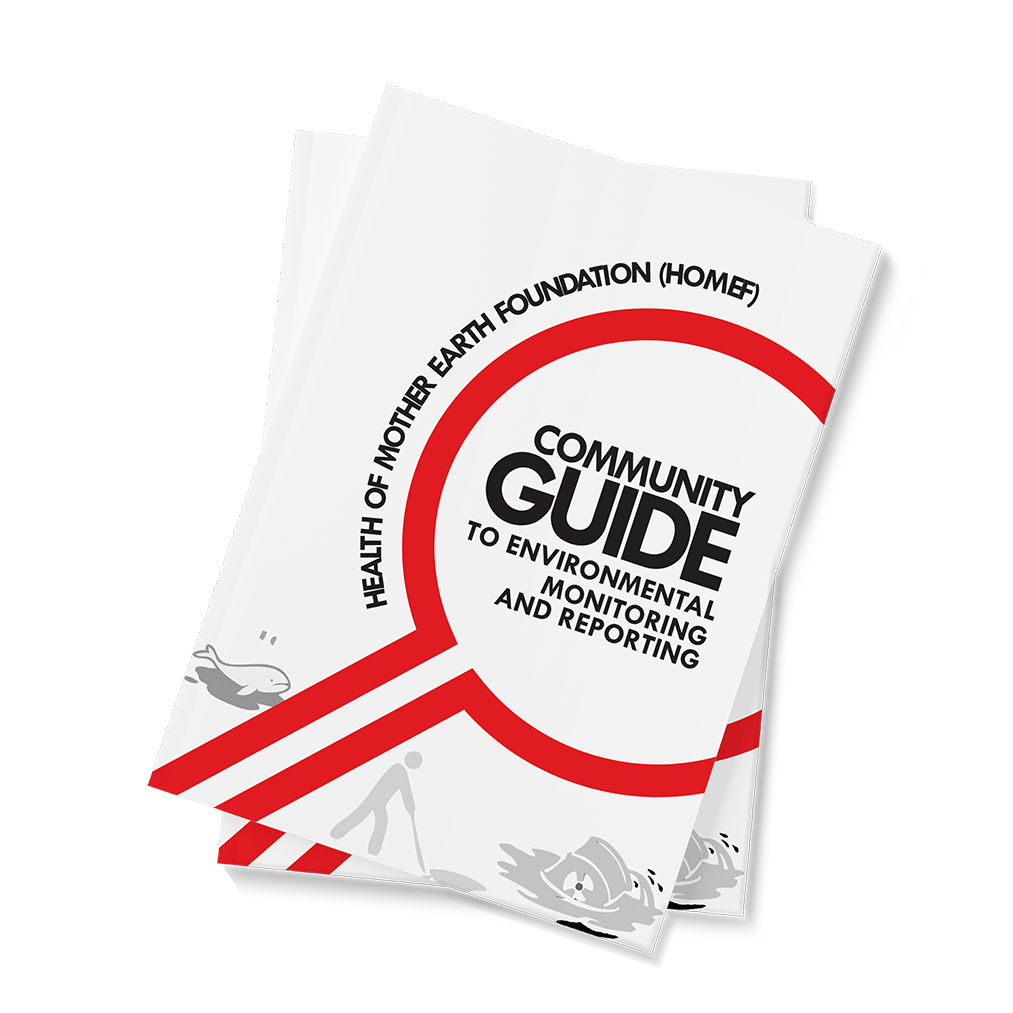 community guide to environmental monitoring and reporting
HOMEF shares our brand new Community Guide to Environmental Monitoring and Reporting. We must be alert to happenings in our environment. Noticed any changes or incidents? Report them promptly. Download a copy. If you prefer to have a hard copy drop a mail to [email protected].
not on our plates
Due to the disclosure by the National Agricultural Biotechnology Development Agency (NABDA) about the fast-track adoption of Genetically Modified Organisms (GMOs) in the Nigerian market, this fact sheet provides a vetted list of issues to educate and inform the public about its use. It also provides a comprehensive analysis of the drawbacks and why Nigeria does not need GM foods to feed its population.
community dialogue on food and farming systems
Drawing insights from farmers, activists, policymakers and community members through community dialogues on Food and Farming Systems, the publication explores and highlights the issues surrounding food production, GMO implications, and rising agricultural challenges. It concludes by suggesting action areas to place the community on a path to food sovereignty and safety.
Objection to nrcri's GM Cassava application
This publication sheds light on the genetically modified (GM) cassava application proposed by the National Root Crops Research Institute (NRCRI). It comprehensively discusses key scientific evidence and expert opinions on the potential environmental and health impacts, socio-economic implications, and ethical considerations connected with the long-term adoption of GM crops in our food system.