fossil Politics
This track investigates our massive dependence on fossil fuels and builds from the power of the communities who subsidise this perverse industry and who suffer gross despoliation. We believe that a transition from fossil fuels must be rapid and urgent and devoid of distractions by way of fixes that depend on the status quo.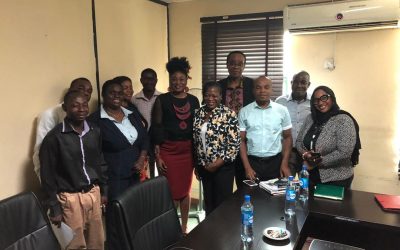 Health of Mother Earth Foundation (HOMEF) on 13th May 2019 met with officials at the Climate Change Department of the Federal Ministry of Environment in a roundtable session to discuss HOMEF's concerns about Geoengineering (GE).  HOMEF had on the 25th of February,...
read more
living in fear
Juan Lopez Villar
This book explores the general relation between wars, conflicts and natural resources, focusing in particular on two African countries: Democratic Republic of Congo (DRC) and South Sudan.