Community and Culture track is key for building wellness in communities, mobilizing and accompanying them in their transformative pathways. This is a movement-building track that utilizes arts and other cultural modes of learning, sharing, and living to create the change we want to see in the world.
We are focused on community action (grassroots mobilization, culture and wellness, and artistic expressions for community transformation) and youth action (The Young Environmentalist Network [TYEN] and engagement with our volunteers).
Our activities are targeted towards community engagement and empowerment, cultural preservation, education and awareness, art and communication, and collaboration with indigenous and local knowledge holders.
Community & Culture related news and updates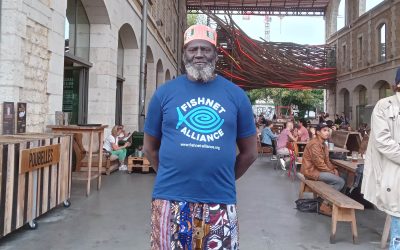 Nigeria has a coastline of about 853km with Lagos, Ondo, Delta, Bayelsa, Rivers, Akwa Ibom, and Cross River as littoral states. 28 out of the 36 states in Nigeria are navigable by the connecting inland waters that stretches about 10,000km – encircling whole...
read more
Arts, Culture and Wellness
Arts, Culture and Wellness serves as a cultural tool for tackling critical existential ecological challenges.